Abortion Essays
A collection of essays on abortion that explores the basis and morality of abortion from a pro-life perspective.
What Is Abortion?
Abortion is the deliberate killing of the weakest and most defenseless among us.  Unfortunately, for the last few decades, the practice has been recognized as a fundamental human right by the highest court of the land.  Many people are fervent supporters of abortion.  Their reasons for support are varied.  However, I believe that support for abortion is not possible for those who understand our dignity as human persons under God.  We were made by God, and it is from Him that we derive our worth.
The Abortion Debate
The debate over abortion, then, is really a debate over our nature as human creatures.  Who are we?  Why is life important?  It was while grappling with these questions that I created this website.  To advance in understanding is hard work.  It is important to think clearly.  My fervent hope is that what is said in the abortion essays here will help clarify the issues for those who fight for the unborn and will, therefore, in however small of a way, be used for the glory of God.
Abortions Per Day in U.S.
Abortions Per Year in U.S.
Abortions Per Year Globally
Racial Disparity of Abortion
White

62%

Hispanic

17%

Black

13%

Other

8%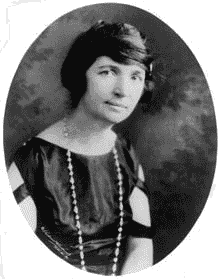 Margaret Sanger
Founder of Planned Parenthood
"We don't want the word to go out that we want to exterminate the Negro population."
White

37%

Hispanic

19%

Black

36%

Other

8%
Our Purpose
Abortion is an evil, heartless, callous procedure that victimizes the most pure and defenseless among us.  We oppose radical feminists and other immoral activists who have used propaganda and dirty tactics to unleash the "American holocaust."
The purpose of this site is to further the pro-life movement by encouraging all good, moral people to oppose the vile practice of abortion.  Our goal is to not only strengthen the resolve of existing pro-lifers, but also to awaken undecided people's innate, pro-life inclinations.  Choose life!
How to Stop Abortion
Link to this site and/or share it on Facebook, Twitter, etc.  With just a few clicks, you can spread the word and help us to save innocent lives!
Vote only for pro-life candidates and encourage all of your friends to do the same.
Teach your children that abortion is not an option.
Personally tell your state senators and representatives what you believe.
Vocally oppose abortion whenever the opportunity arises.
Bohannons
Are you Lee, Terry, or Larry Bohannon? I'm a fellow pro-lifer who'd like to keep your written message alive. I've unsuccessfully tried to find your current email addresses. Please contact me. I have some urgent requests and questions. Thank you!